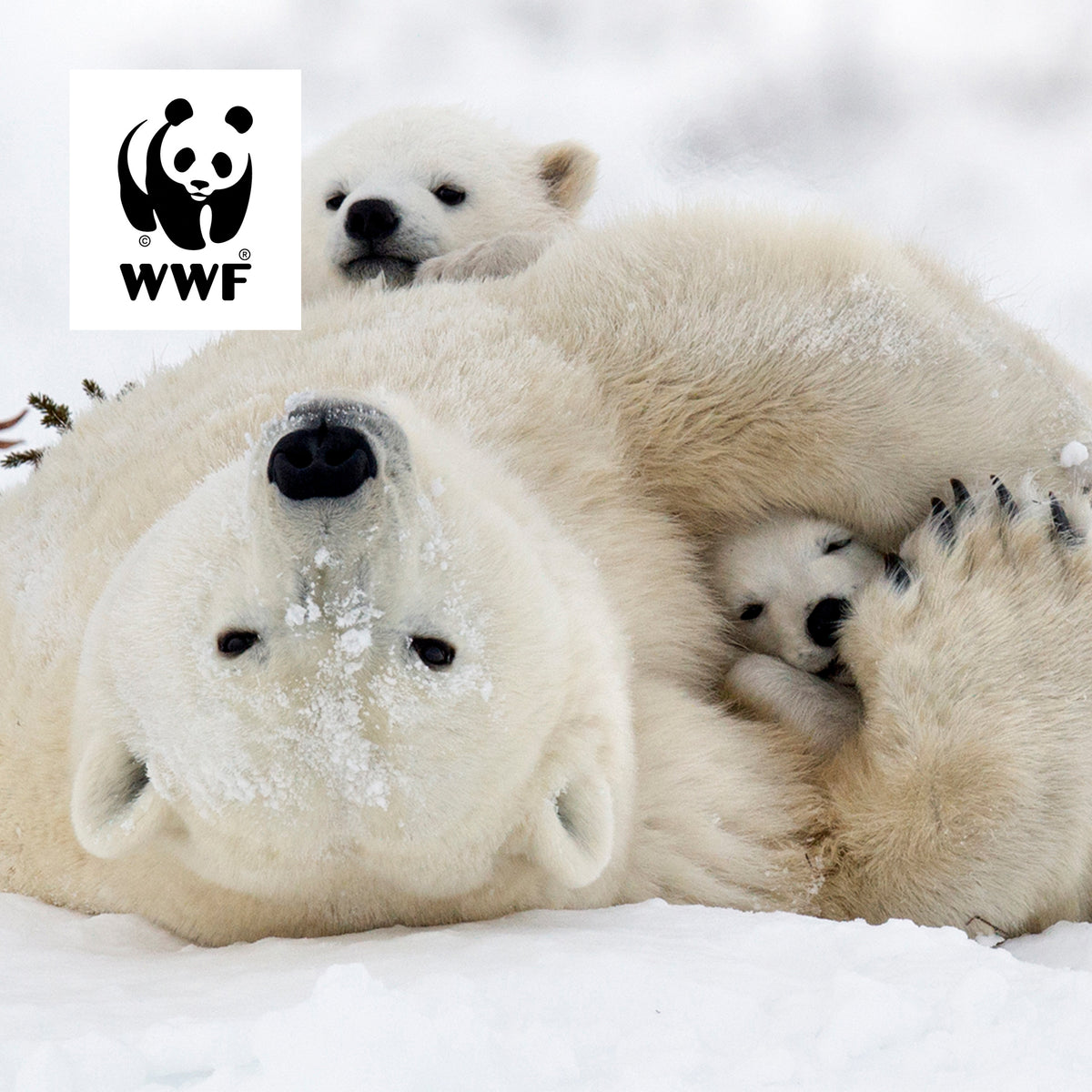 Hi
,
As a gift, has
donated $ to WWF-Canada
on your behalf.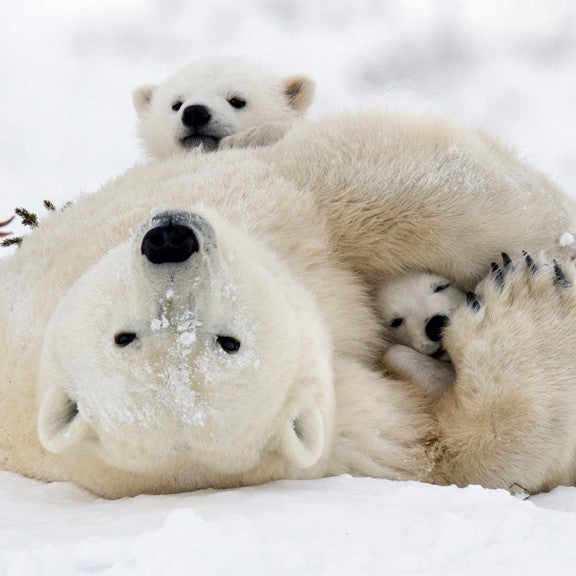 Polar bear e-card
---
Personalize your e-card
Tax receiptable amount: $20
Step 1 of 3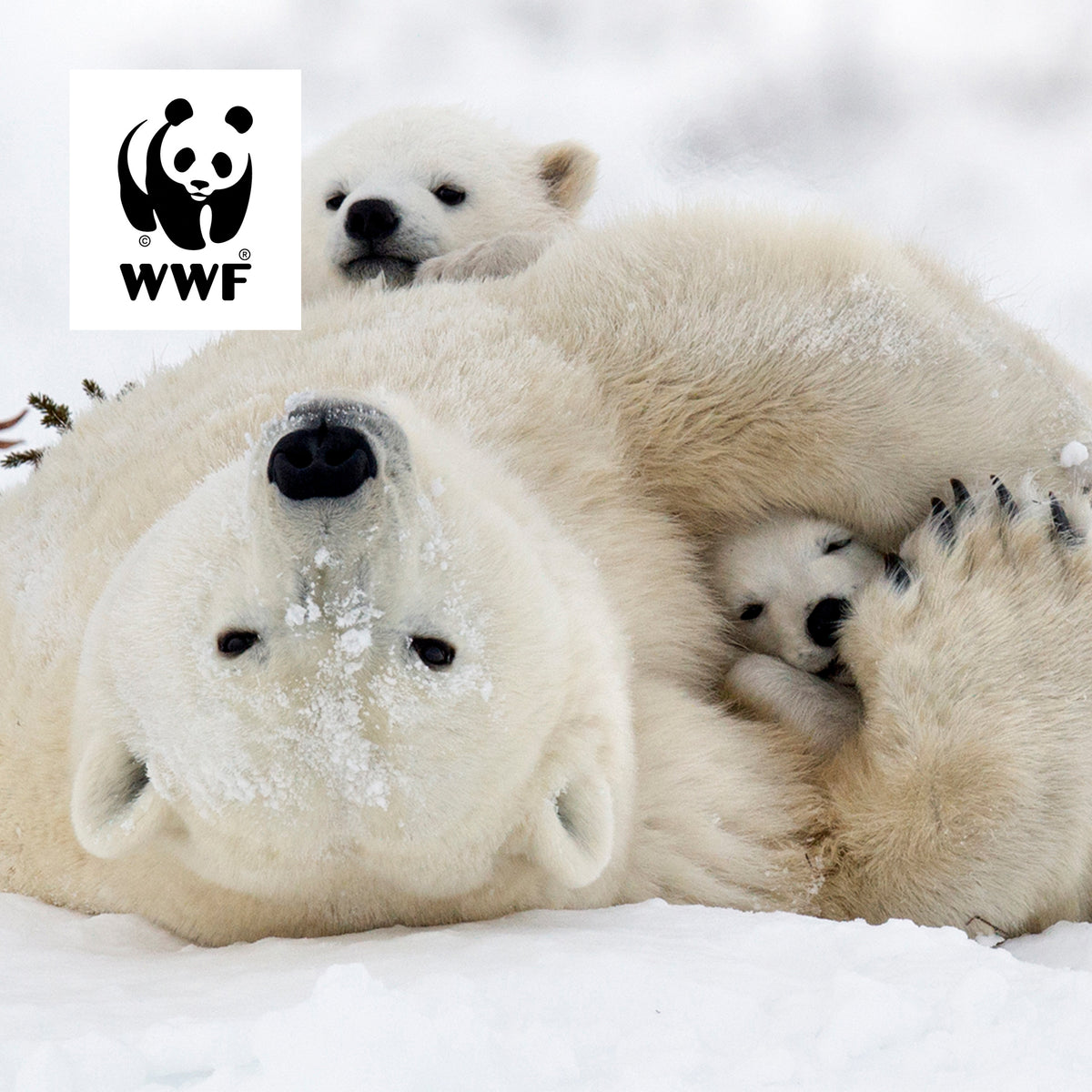 Hi
,
As a gift, has
donated $ to WWF-Canada
on your behalf.
Step 1 - Enter details

Personalize your gift below and select your donation amount.

Step 2 - Schedule your e-card

Your e-card will be delivered immediately after checkout or at a date of your choosing.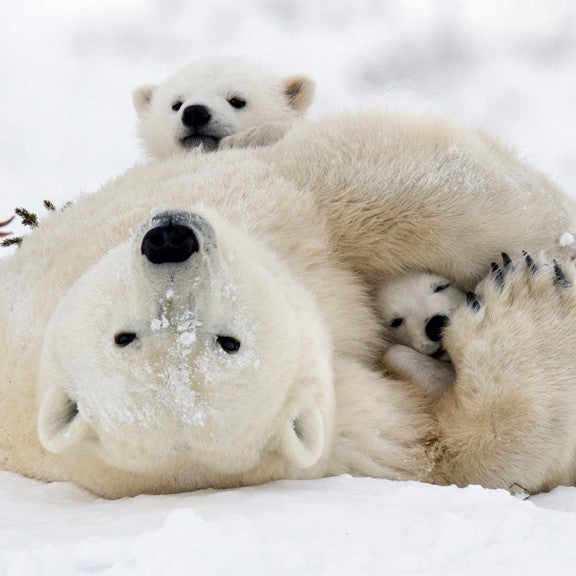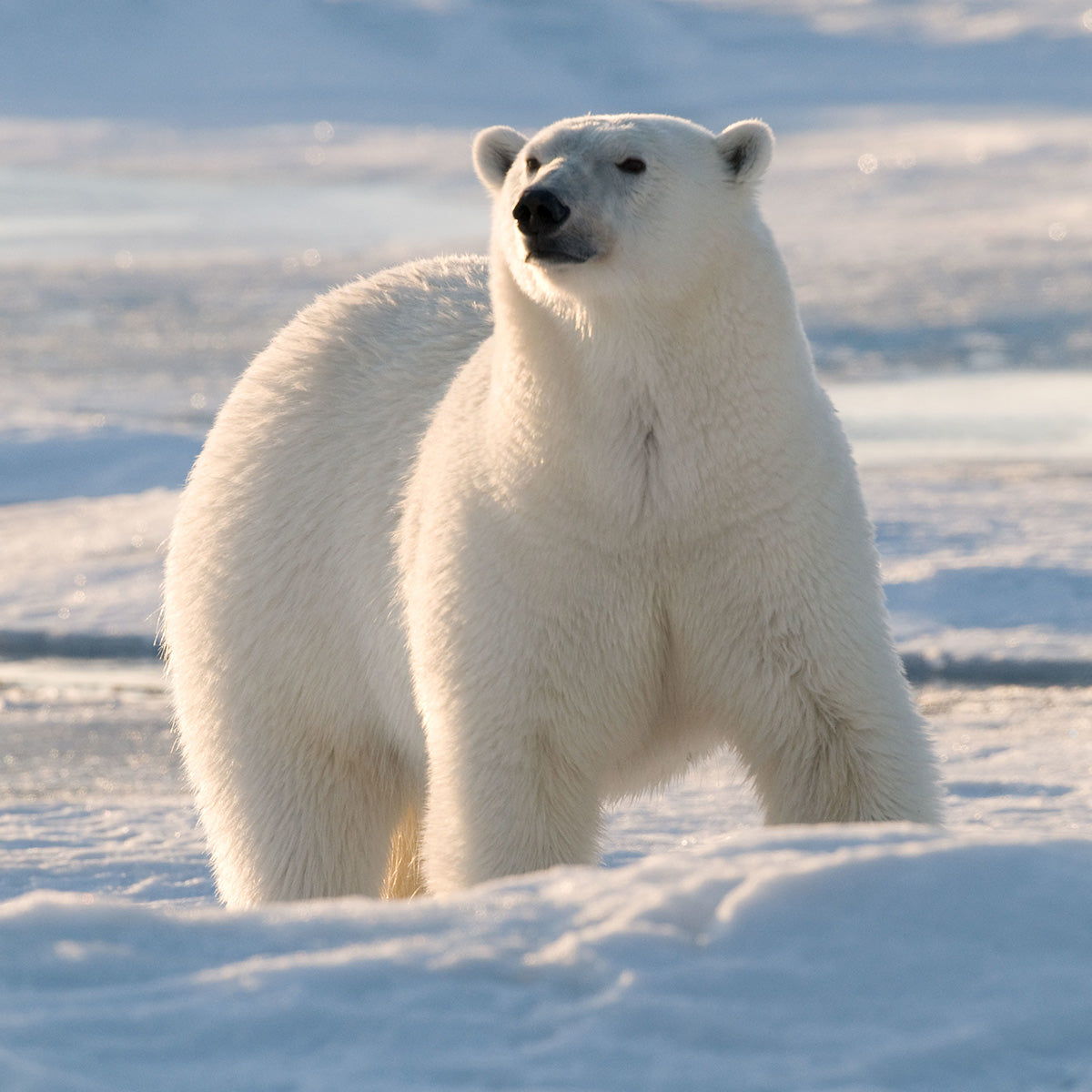 HOW YOUR PURCHASE HELPS
A powerful symbol of the strength and endurance of the Arctic, at least two thirds of the world's polar bears live in Canada where they spend much of their life in, around, or on sea ice. As our planet warms and sea ice melts, polar bear populations are increasingly at risk.

WWF-Canada is working to protect this majestic species by supporting polar bear research advocating for the protection of denning areas and working with northern communities to ensure a healthy future for the sea bear.

By sending an e-card, you are supporting this work and other conservation efforts across Canada, aimed at reversing wildlife loss and fighting climate change.
FAQ
Here are our most commonly asked questions about our digital e-cards.
See our FAQ page or contact gifts@wwfcanada.org for more help.
E-cards are a fun and easy way to show you care about your loved ones and the planet. Choose from our range of beautiful images, select your greeting and donation amount, and add a personal message. Your e-card will be delivered by email at the date of your choosing. 

The purchaser will also receive a charitable tax receipt in the full amount of the gift you make for all e-cards. 
How does my purchase help wildlife?

Your purchase through our e-store is a crucial part of our fundraising efforts to support the conservation work that our scientists undertake to protect wildlife and their habitats. For example, to help protect narwhals, our Arctic Species Conservation Fund supports narwhal tagging and research in Nunavut. We also support the development of non-invasive research techniques, including the use of aerial drones and underwater microphones. This work helps us learn more about distribution, behaviour, and the impacts of underwater noise on narwhals, inspiring actions that safeguard the species.
Do I get a tax receipt with my purchase?

Yes, all e-card purchases are eligible for a tax receipt. The purchaser will receive a tax receipt valued at the full amount of the gift.

Upon completing your order online, you will receive an electronic copy of your tax receipt at the email address provided. Your tax receipt will be sent separately from your order confirmation, within 24 hours of our purchase. If you do not receive your tax receipt after 24 hours, please check the junk mailbox of your email. If you still cannot find your tax receipt, please contact us atgifts@wwfcanada.org or toll-free at 1-800-26-PANDA (1-800-267-2632).
This product has no reviews yet.