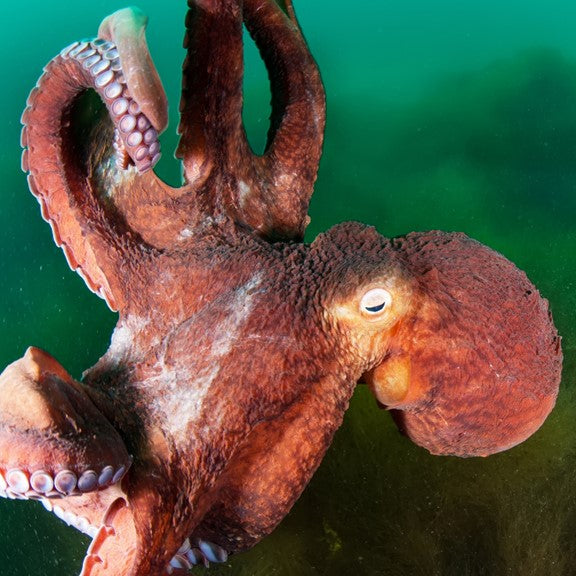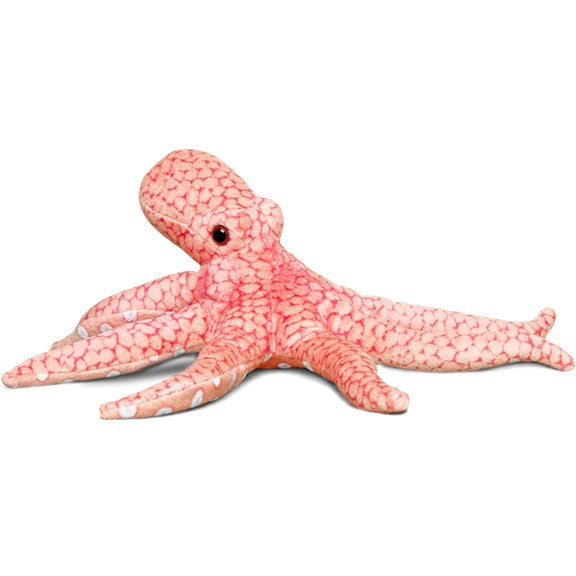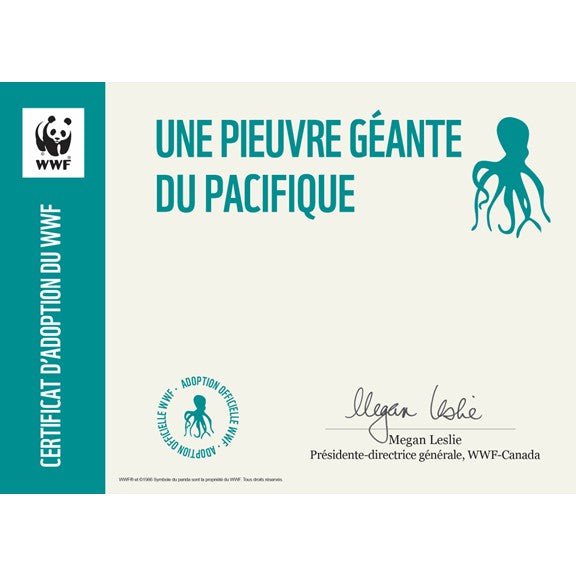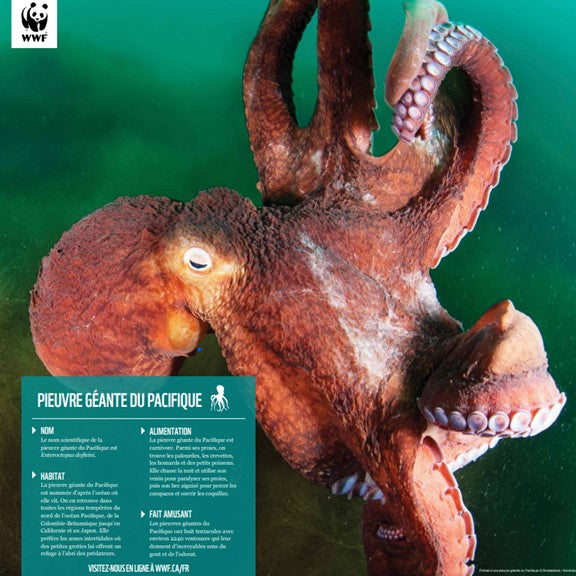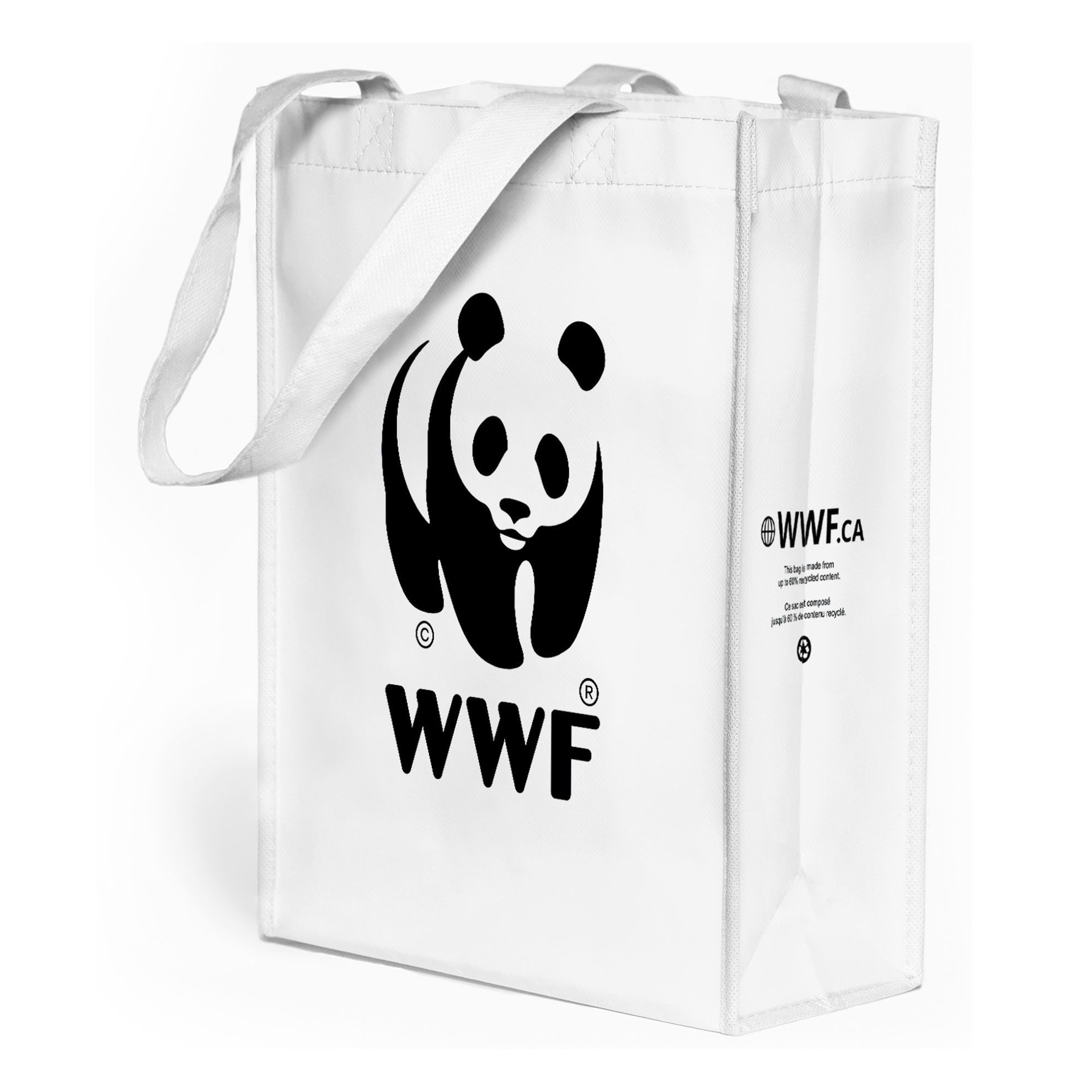 Pieuvre géante du Pacifique
---
Faites facilement entrer la plus grande pieuvre de la planète dans votre chambre avec notre réplique en peluche de la pieuvre géante du Pacifique. Adoptez-la symboliquement pour aider des espèces comme cette maitresse du déguisement et ses habitats. 
Personalize your adoption certificate
Tax receiptable amount: $40.00
Step 1 of 3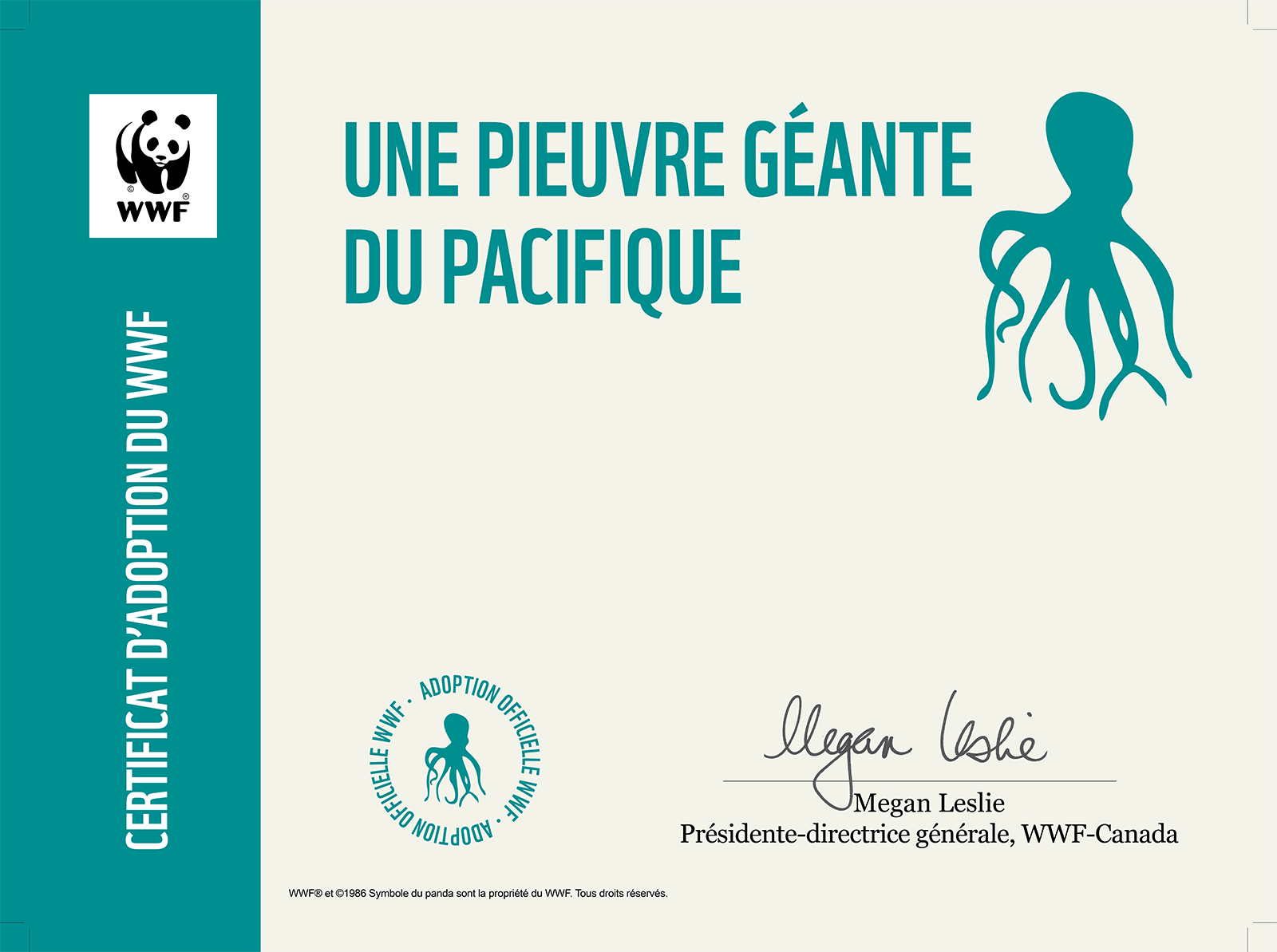 has been symbolically adopted on behalf of
as a gift from
FREE carbon neutral shipping on purchases of $90 or more, pre-tax in the same purchase order.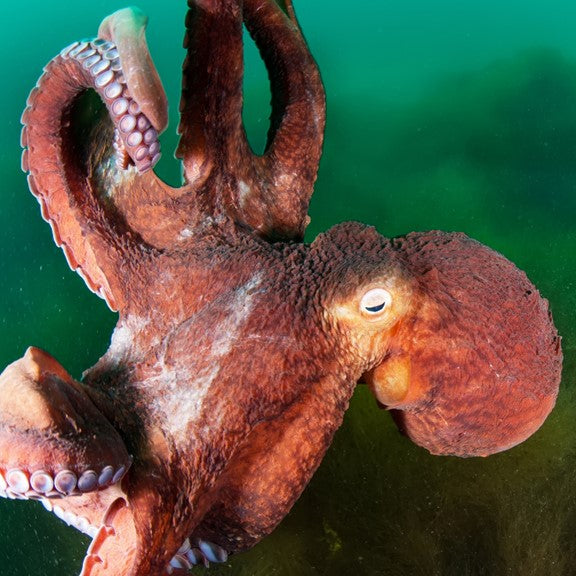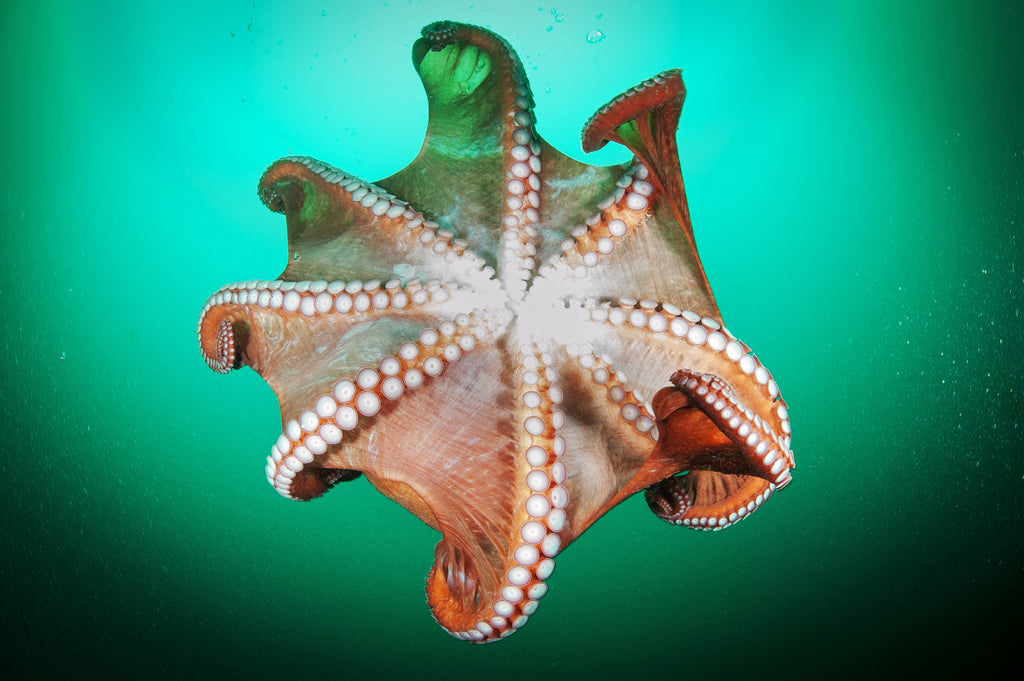 POURQUOI ADOPTER UNE PIEUVRE GÉANTE DU PACIFIQUE?
La pieuvre géante du Pacifique peut se retrouver à 100 mètres sous la surface, où elle cherche refuge dans de petites grottes sous-marines. Ces créatures hautement intelligentes ont des mécanismes de défense évolués pour les protéger des prédateurs, comme la capacité de se camoufler, de projeter de l'encre, de se glisser dans des espaces restreints et d'expulser de l'eau rapidement pour s'éloigner de situations dangereuses.

La pieuvre géante du Pacifique fait face à des défis de plus en plus nombreux puisque son habitat marin est menacé par les dérèglements climatiques et la pollution. Avec votre adoption symbolique, vous aidez le WWF-Canada à améliorer la santé de l'océan et la résilience d'espèces comme la pieuvre géante du Pacifique.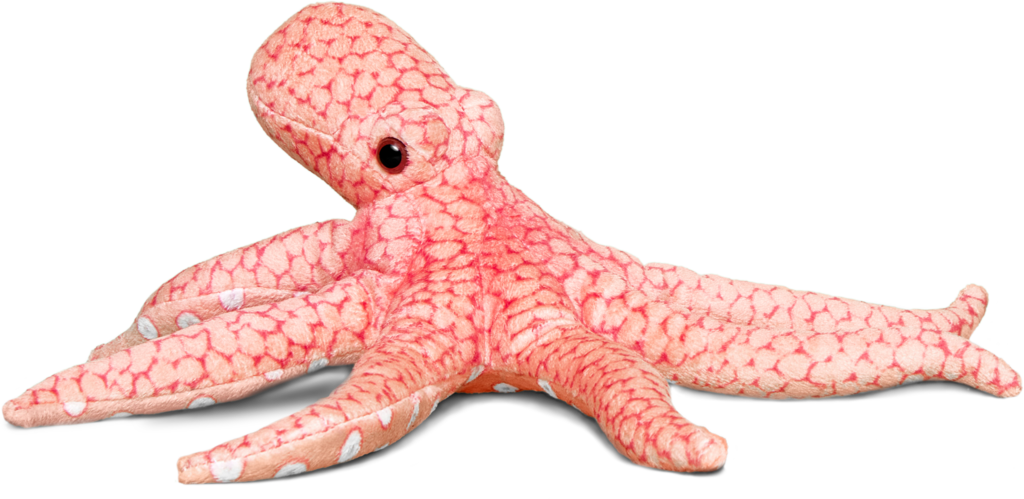 CONÇUS POUR IMITER LA RÉALITÉ
faq
Here are our most commonly asked questions about our symbolic adoption kits.
See our FAQ page or contact gifts@wwfcanada.org for more help.
How does my purchase help wildlife?

Your purchase through our e-store is a crucial part of our fundraising efforts to support the conservation work that our scientists undertake to protect wildlife and their habitats. For example, to help protect narwhals, our Arctic Species Conservation Fund supports narwhal tagging and research in Nunavut. We also support the development of non-invasive research techniques, including the use of aerial drones and underwater microphones. This work helps us learn more about distribution, behaviour, and the impacts of underwater noise on narwhals, inspiring actions that safeguard the species.
What is the name of my animal / How do I receive information about the animal I adopted?

Our Wildlife Adoptions are symbolic, which means that your purchase does not correspond to a specific animal in the wild. By selecting the wildlife adoption kit you like best, you are helping to protect all species at risk – not just one.

WWF works around the world to help conserve species and the
habitats they call home. Your gift goes a long way in helping to make these efforts possible.
How do I request a blank adoption certificate with my Symbolic Wildlife Adoption purchase?

If you would prefer to personalize your certificate yourself, you can opt to receive a blank adoption certificate. Simply leave the sender and recipient name fields blank.
This product has no reviews yet.