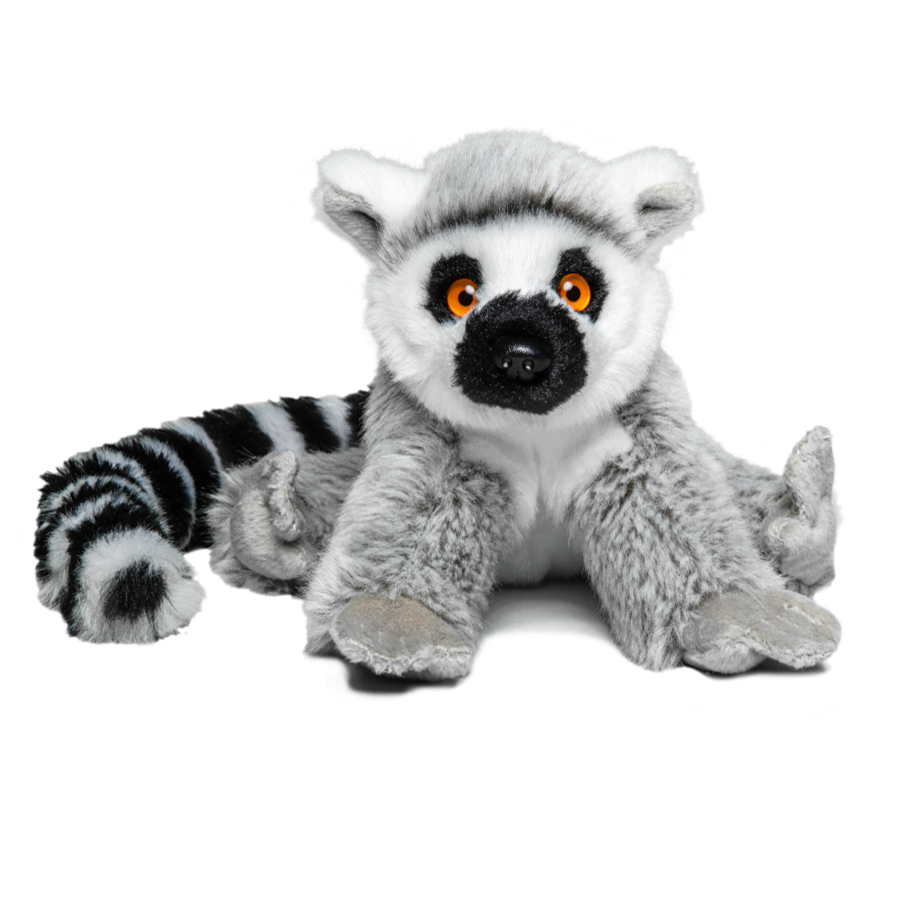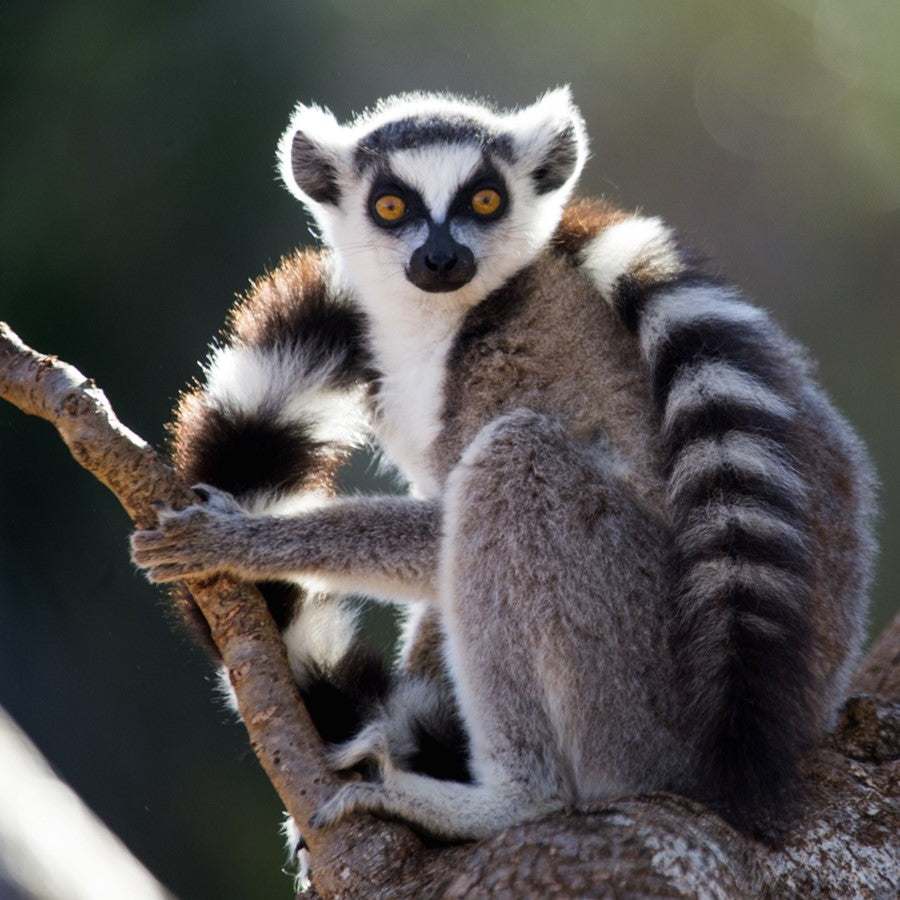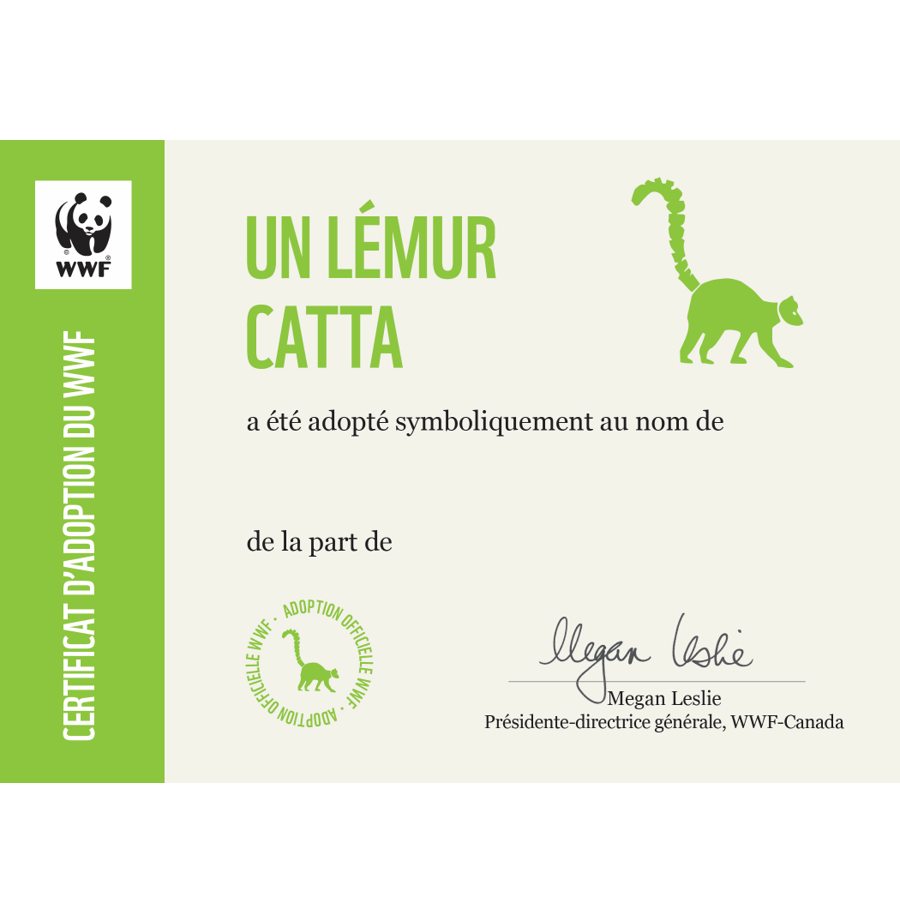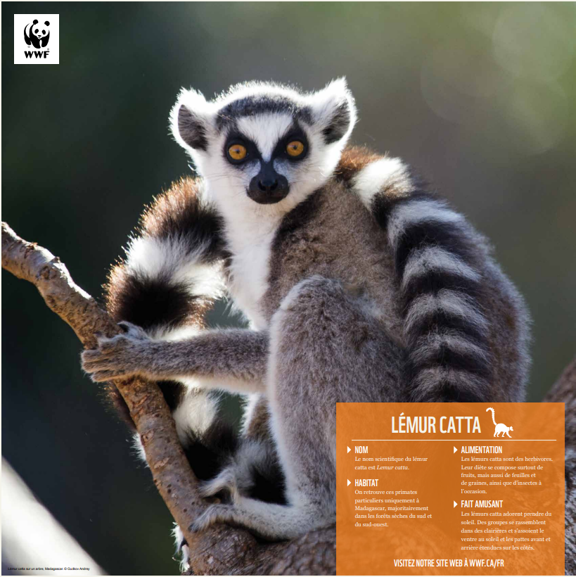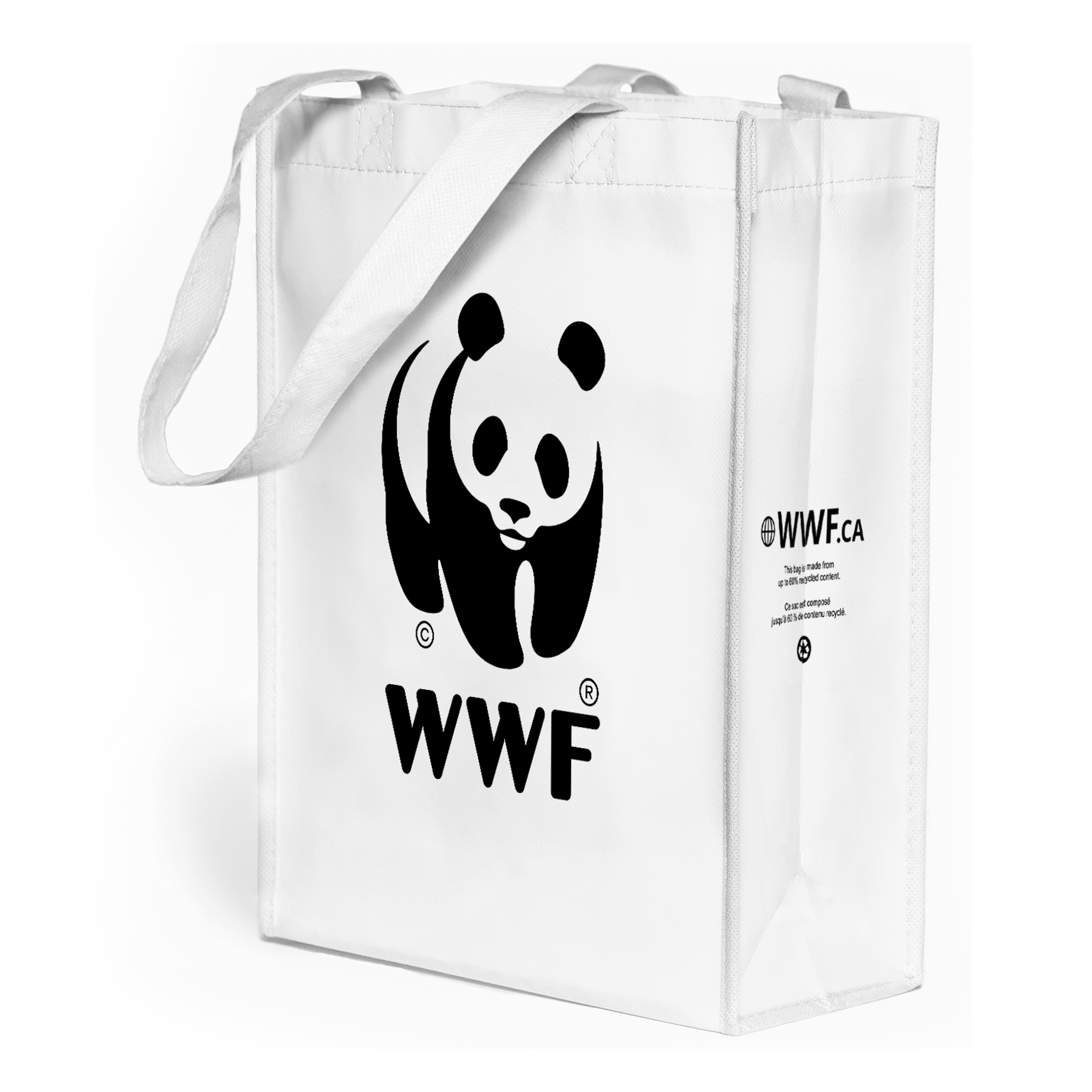 Lémur catta
---
Invitez la créature la plus emblématique de Madagascar chez vous avec notre réplique en peluche de lémur catta. Adoptez-la symboliquement pour aider des espèces comme ce mammifère masqué et leurs habitats à s'épanouir. 
Personalize your adoption kit
Tax receiptable amount: $40.00
Step 1 of 3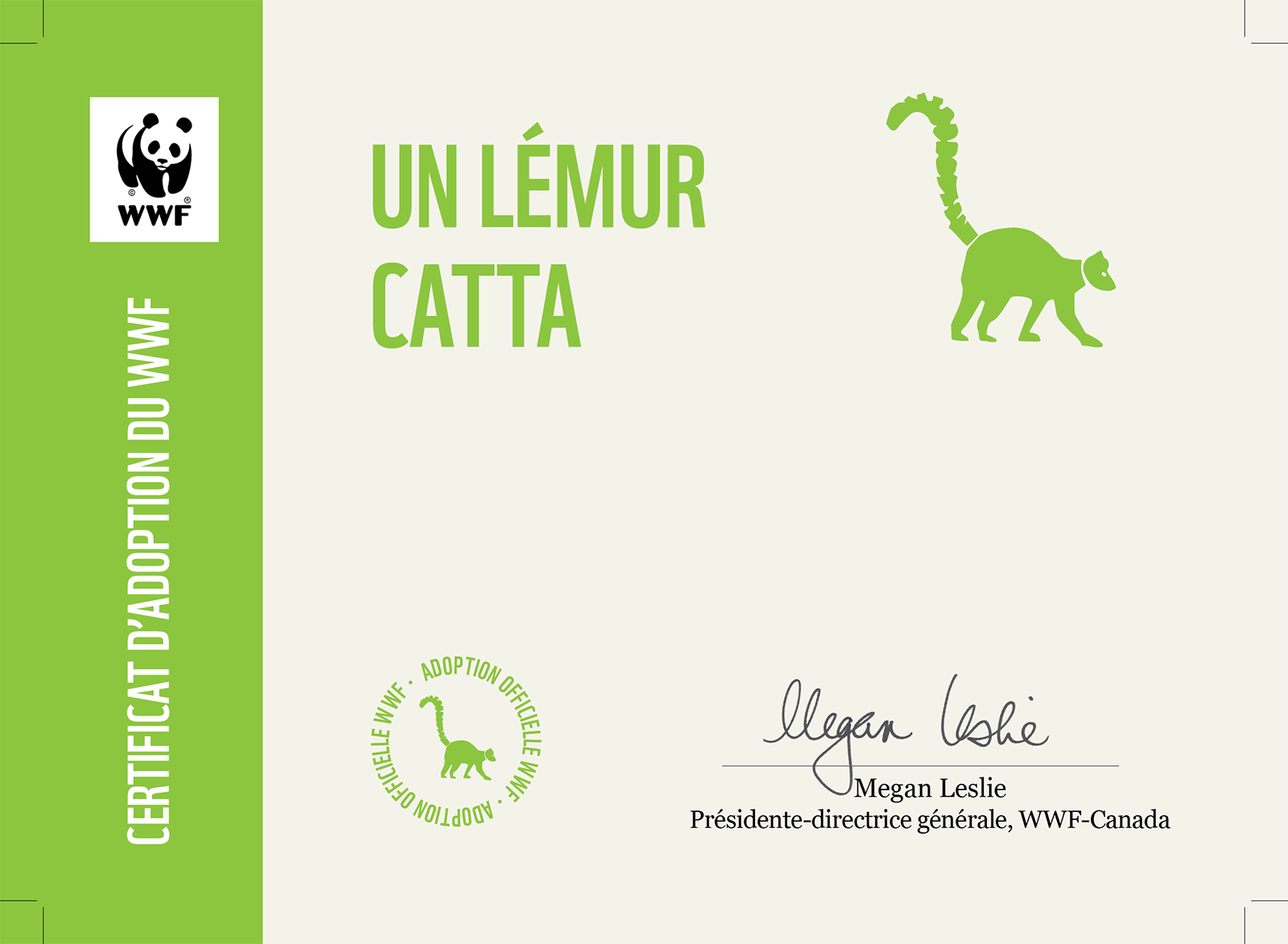 has been symbolically adopted on behalf of
as a gift from
FREE carbon neutral shipping on purchases of $90 or more, pre-tax in the same purchase order.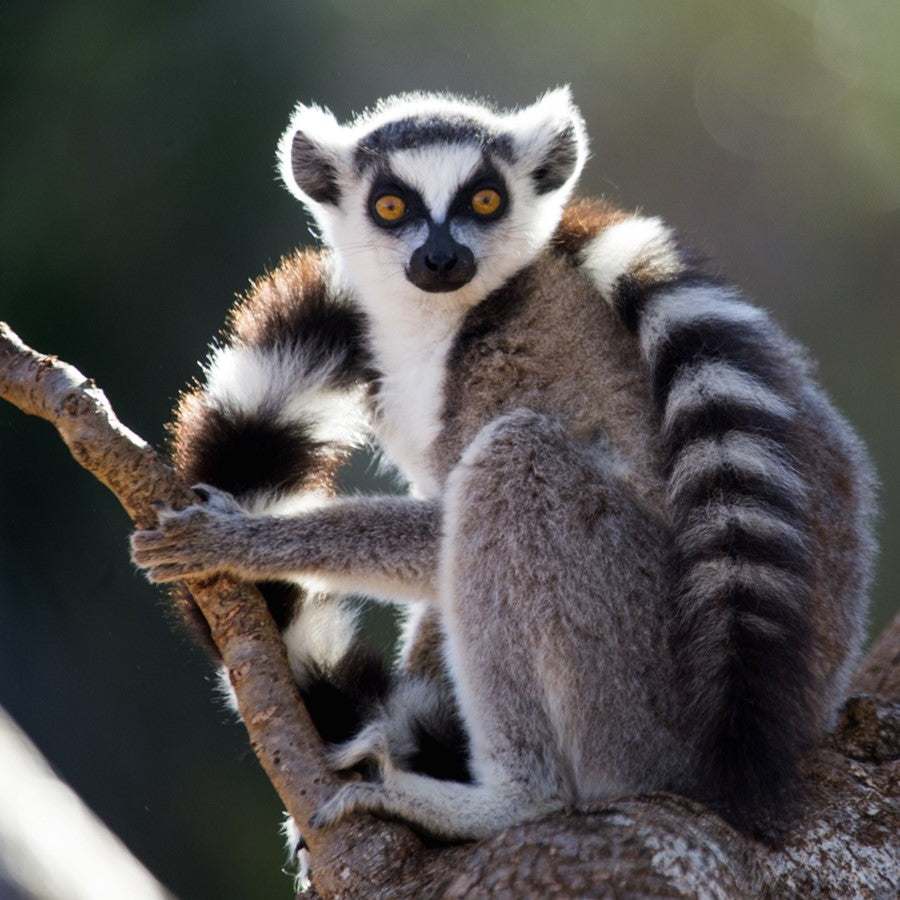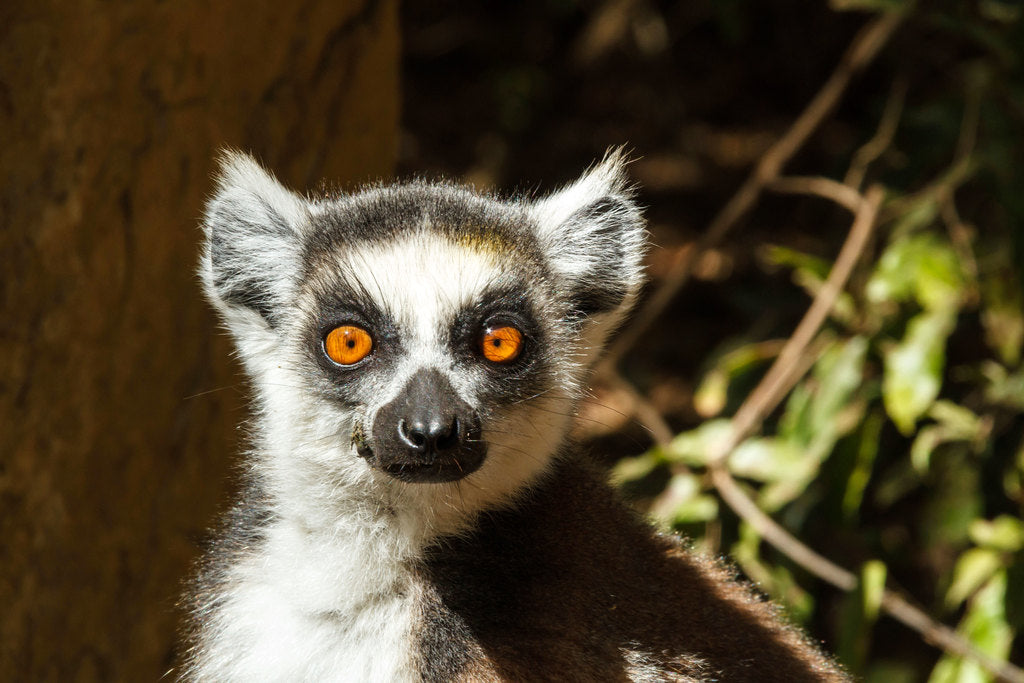 POURQUOI ADOPTER UN LÉMUR CATTA?
Il existe 101 espèces connues de lémuriens à Madagascar. Le lémur catta, qui possède 13 bandes noires et blanches alternées qui ornent sa longue queue poilue, est peut-être le plus connu. Les lémurs cattas passent près de la moitié de leur temps au sol, marchant à quatre pattes sur le sol de la forêt ou prenant des bains de soleil dans les zones ouvertes.

Ils sont classés dans la catégorie « en danger » de la Liste rouge des espèces menacées de l'UICN en raison des menaces qui pèsent sur eux, notamment la chasse, la domestication et la perte d'habitat. Avec votre adoption symbolique, vous aidez le WWF à protéger les habitats dans le monde entier, garantissant ainsi la survie à long terme d'espèces comme le lémur catta. De plus, vous contribuez à un monde naturel en santé pour les humains et les espèces.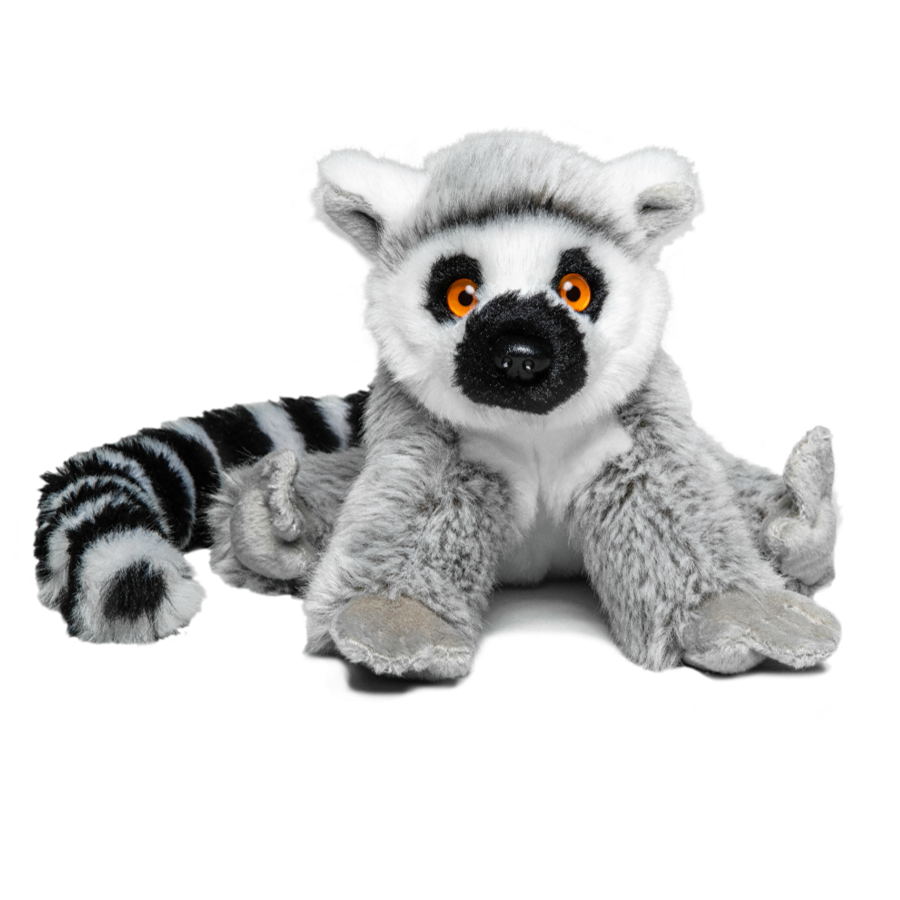 CONÇUS POUR IMITER LA RÉALITÉ
faq
Here are our most commonly asked questions about our symbolic adoption kits.
See our FAQ page or contact gifts@wwfcanada.org for more help.
How does my purchase help wildlife?

Your purchase through our e-store is a crucial part of our fundraising efforts to support the conservation work that our scientists undertake to protect wildlife and their habitats. For example, to help protect narwhals, our Arctic Species Conservation Fund supports narwhal tagging and research in Nunavut. We also support the development of non-invasive research techniques, including the use of aerial drones and underwater microphones. This work helps us learn more about distribution, behaviour, and the impacts of underwater noise on narwhals, inspiring actions that safeguard the species.
What is the name of my animal / How do I receive information about the animal I adopted?

Our Wildlife Adoptions are symbolic, which means that your purchase does not correspond to a specific animal in the wild. By selecting the wildlife adoption kit you like best, you are helping to protect all species at risk – not just one.

WWF works around the world to help conserve species and the
habitats they call home. Your gift goes a long way in helping to make these efforts possible.
How do I request a blank adoption certificate with my Symbolic Wildlife Adoption purchase?

If you would prefer to personalize your certificate yourself, you can opt to receive a blank adoption certificate. Simply leave the sender and recipient name fields blank.
This product has no reviews yet.