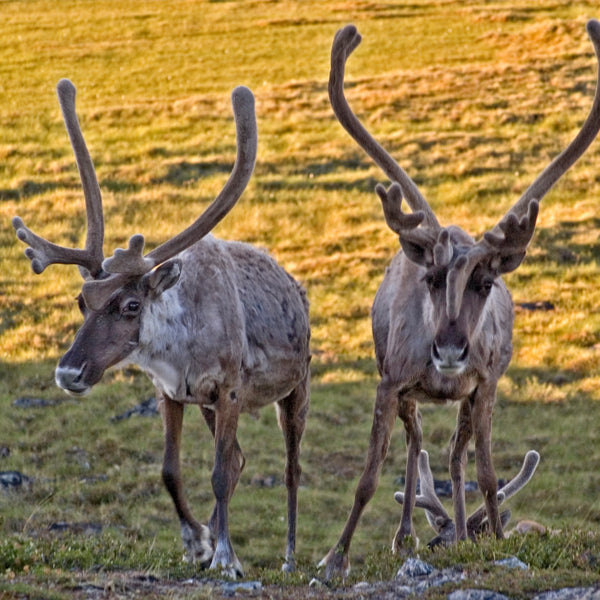 ensure Arctic caribou thrive
---
Caribou, the majestic species pictured on our 25-cent coins, are iconic Canadian wildlife. Yet in the Arctic, they're under threat. According to recent estimates, some herds have decreased by more than 95 per cent, making the plight of barren-ground caribou one of Canada's most urgent wildlife concerns.
Your tax-deductible gift will support WWF-Canada's work to help barren-ground caribou populations in Canada's Arctic. We work with policy makers and communities in the Arctic to protect caribou calving grounds, commission research to monitor the population of herds and create conditions so that herds can make a comeback. WWF-Canada has a long record of success in building sustainable development solutions that benefit wildlife, nature and people.

Personalize your certificate
Tax receiptable amount: $25.00
Step 1 of 2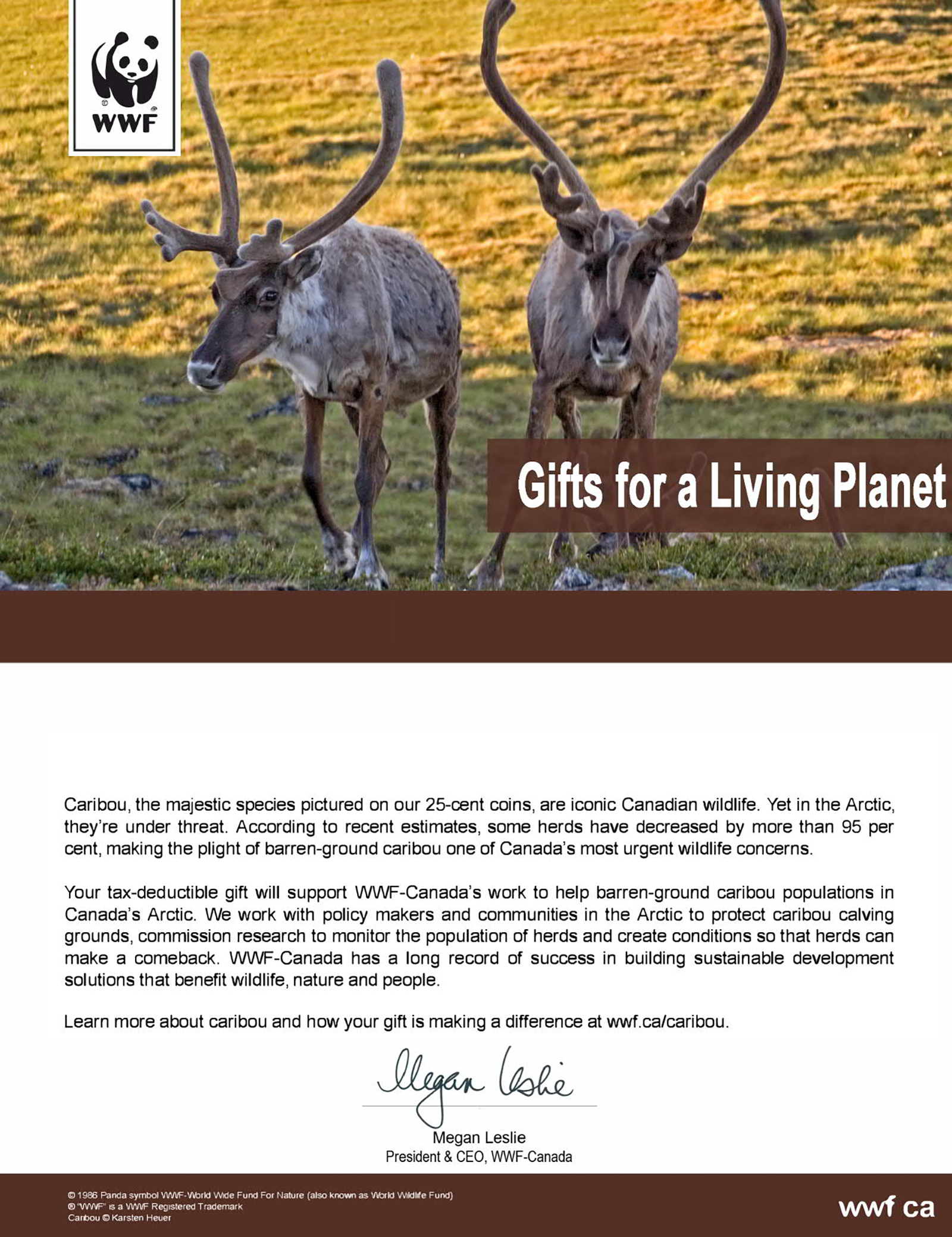 A unique gift for
Thanks to ,
you have helped ensure Arctic caribou thrive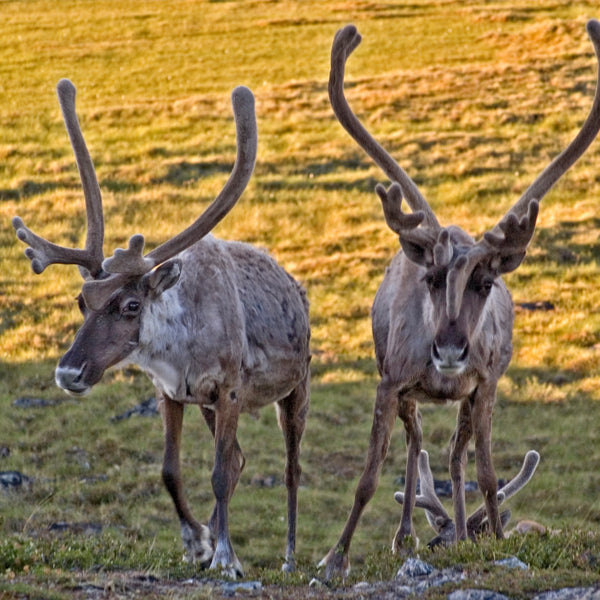 Virtual gifts are a sustainable digital gift option that directly supports unique conservation efforts of your choosing, such as protecting polar bear dens and keeping carbon in the ground. Your gift will be delivered by email as a personalized e-certificate at the date of your choosing. These make great last-minute gifts and are perfect for people who don't want to receive a physical product.

The purchaser will also receive a charitable tax receipt in the full amount of the gift you make for all virtual gifts.

View our collection of Virtual Gifts here.
Do I get a tax receipt with my purchase?

Yes, all virtual gift purchases are eligible for a tax receipt. The purchaser will receive a tax receipt valued at the full amount of the gift.

Upon completing your order online, you will receive an electronic copy of your tax receipt at the email address provided. Your tax receipt will be sent separately from your order confirmation, within 24 hours of our purchase. If you do not receive your tax receipt after 24 hours, please check the junk mailbox of your email. If you still cannot find your tax receipt, please contact us atgifts@wwfcanada.org or toll-free at 1-800-26-PANDA (1-800-267-2632).
How does my purchase help wildlife?

Your purchase helps support the conservation work that our scientists undertake to protect wildlife and their habitats. For example, e-store purchases help support narwhal tagging and research taking place through our Arctic Species Conservation Fund. This work helps us learn more about distribution, behaviour, and the impacts of underwater noise on narwhals, inspiring actions that safeguard the species.
This product has no reviews yet.