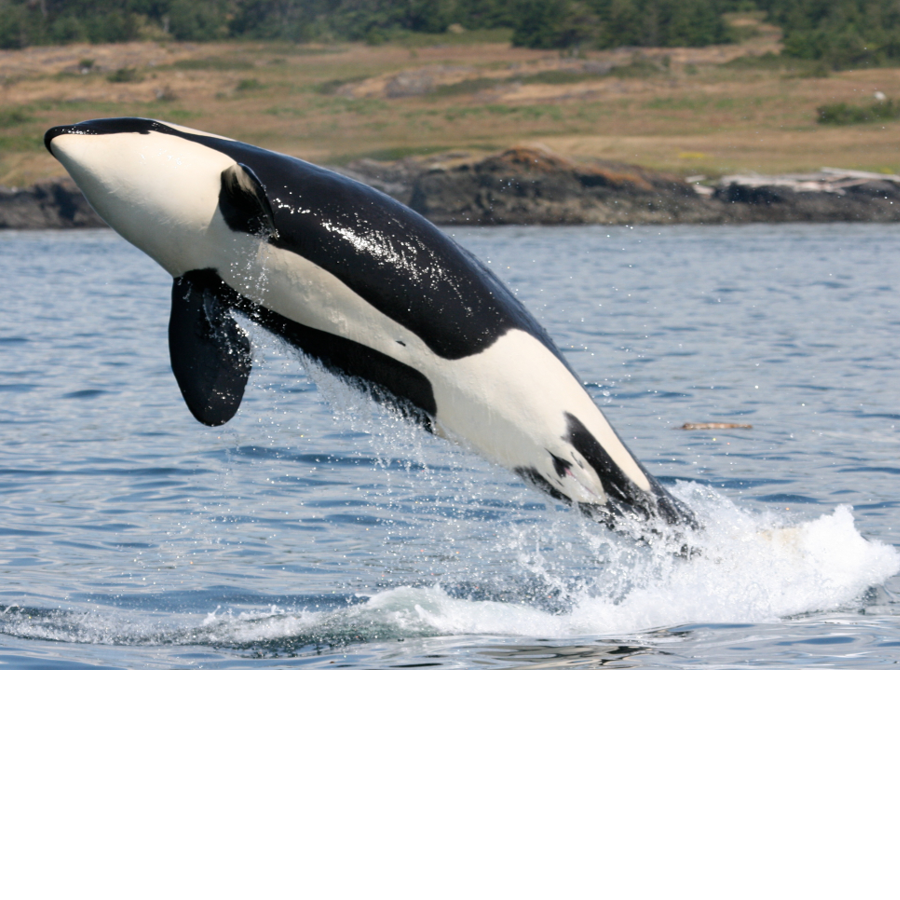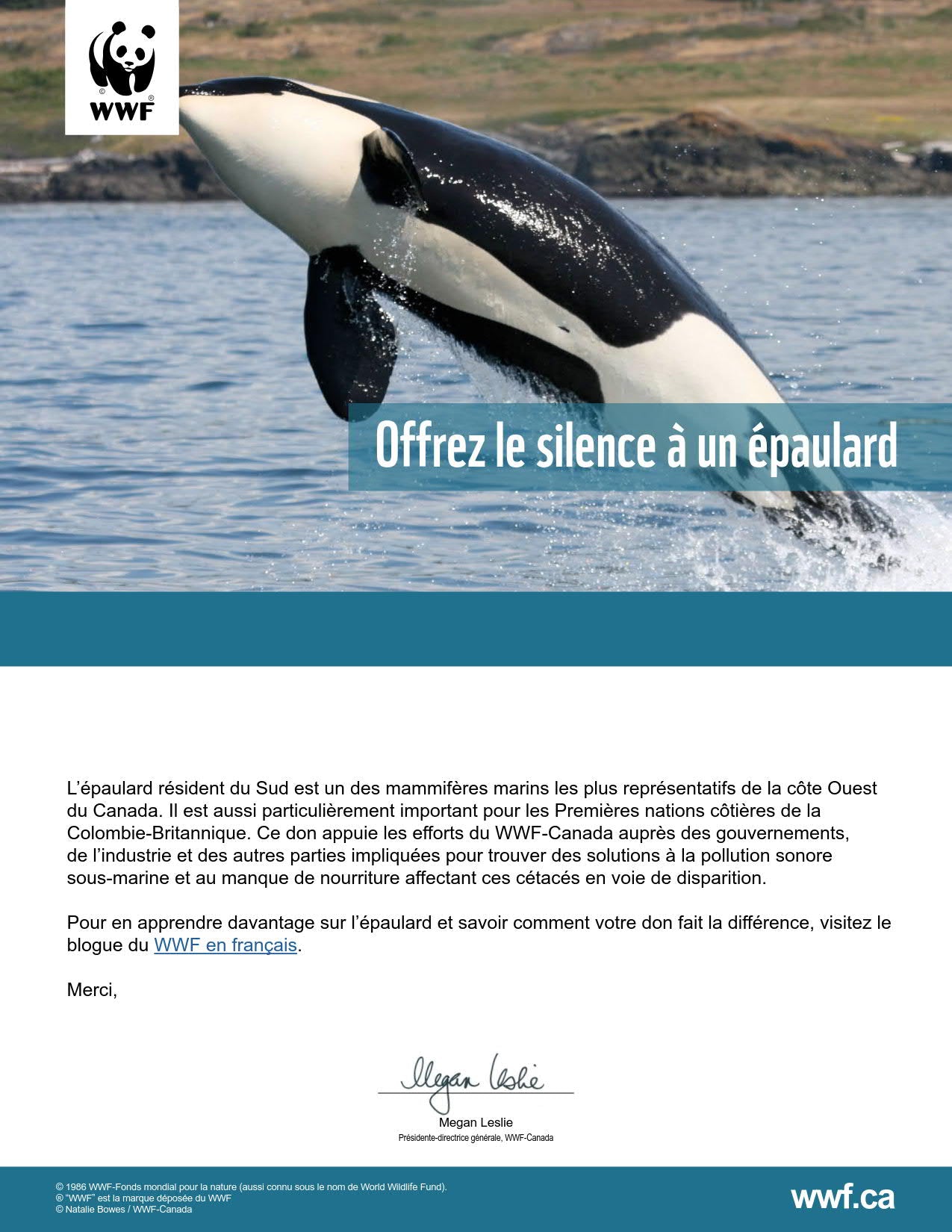 offrons le silence à un épaulard
---
L'épaulard résident du Sud est un des animaux marins les plus représentatifs de la côte Ouest du Canada. Il est aussi particulièrement important pour les Premières nations côtières de la Colombie-Britannique. C'est une espèce qu'on peut retrouver de la Californie au sud, jusqu'en Alaska au nord, bien que son habitat essentiel se situe dans la mer des Salishs et dans l'océan de long de l'île de Vancouver.
Les épaulards résidents du Sud sont très sociables et forment des troupeaux familiaux. Ils ont des marques noires et blanches distinctives et les individus peuvent être identifiés par leur aileron dorsal et la tache de la selle sur leur dos.
Puisque leur population n'est plus que de 71 individus, les épaulards résidents du Sud est identifiée en vois de disparition en vertu de la Loi canadienne sur les espèces en péril. Le manque de nourriture et les nuisances venant de la navigation, le bruit sous-marin par exemple, continuent de menacer leur survie et leur rétablissement. Ce sont les actions d'aujourd'hui qui détermineront si la population des résidents du Sud connaîtra le rétablissement ou la disparition.
Avec votre don de 45,00 $, vous aiderez à appuyer les efforts du WWF-Canada pour rétablir la population d'épaulards résidents du Sud.
Personalize your certificate
Tax receiptable amount: $45.00
Step 1 of 2
A unique gift for
Thanks to ,
you have helped offrons le silence à un épaulard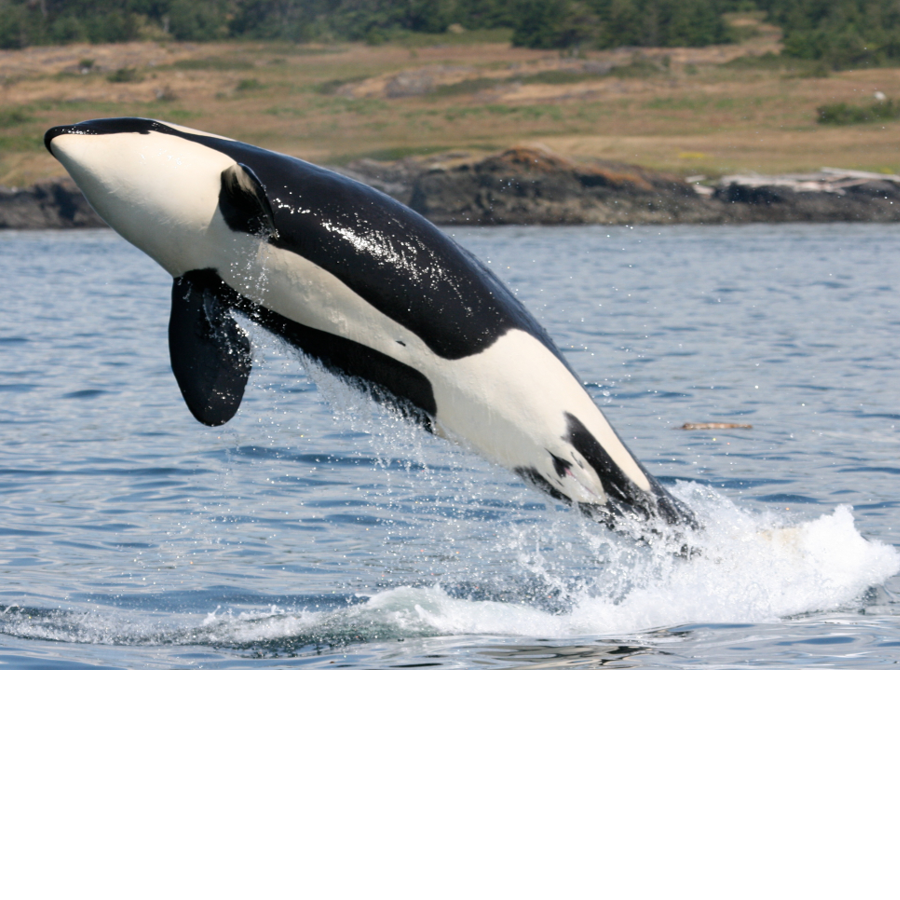 Virtual gifts are a sustainable digital gift option that directly supports unique conservation efforts of your choosing, such as protecting polar bear dens and keeping carbon in the ground. Your gift will be delivered by email as a personalized e-certificate at the date of your choosing. These make great last-minute gifts and are perfect for people who don't want to receive a physical product.

The purchaser will also receive a charitable tax receipt in the full amount of the gift you make for all virtual gifts.

View our collection of Virtual Gifts here.
Do I get a tax receipt with my purchase?

Yes, all virtual gift purchases are eligible for a tax receipt. The purchaser will receive a tax receipt valued at the full amount of the gift.

Upon completing your order online, you will receive an electronic copy of your tax receipt at the email address provided. Your tax receipt will be sent separately from your order confirmation, within 24 hours of our purchase. If you do not receive your tax receipt after 24 hours, please check the junk mailbox of your email. If you still cannot find your tax receipt, please contact us atgifts@wwfcanada.org or toll-free at 1-800-26-PANDA (1-800-267-2632).
How does my purchase help wildlife?

Your purchase helps support the conservation work that our scientists undertake to protect wildlife and their habitats. For example, e-store purchases help support narwhal tagging and research taking place through our Arctic Species Conservation Fund. This work helps us learn more about distribution, behaviour, and the impacts of underwater noise on narwhals, inspiring actions that safeguard the species.
This product has no reviews yet.